This is a delayed achievement, but I wanted to do this special post. I have over 70 followers and over 15,000 views! Thank you to everyone who has checked out my blog over the past couple of years. It means a lot. How about I make a Top 7 list right before the decade comes to a close? This list is about the strangest facts about my blog and some of my reviews on here.
Let's get started!
7. TK Cooper has been in as many films I reviewed as Noam Chomsky, Ellen Page, and Gael Garcia Bernal.
For those of you not familiar with TK Cooper, he's a Samoan-New Zealander pro wrestler who is known for his work in Progress, Riptide, and other indie feds in both the UK and Oceania wrestling scenes. Despite him being in cameo appearances, he's appeared in two documentaries I reviewed. TK demonstrates wrestling moves against Progress roster-mate Connor Mills in Eddie Dennis: A 5 Year Old's Dream and he can be seen in Road Back to Malice. That means he's the most featured wrestler compared to literally everyone else in that field. That and since he's been in two reviews, that makes him equal to intellectual/political scientist/language theorist Noam Chomsky (Is the Man Who Is Tall Happy? and The Corporation), Canadian actress Ellen Page (My Life as a Zucchini and Wilby Wonderful), and Mexican actor Gael Garcia Bernal (Y Tu Mama Tambien and Eva Doesn't Sleep). This is so crazy because TK has been in as many films as a respected academic and two actors who've been in notable mainstream movies which I would've never seen coming. Looks like the Headbutt Messiah just happened to show up on Iridium Eye. Talk about a South Pacific power trip (you're welcome for the pun, BritWres fans!).
6. Pianos and Angels
This is such an odd pairing, but there is a reason why I have those words. What is the connection, you may ask? They are the most common words in titles I've reviewed. No, I'm not counting titles from the same series. What are they?
Piano:
The Piano in a Factory
The Piano Tuner of Earthquakes
The Piano Teacher
Angel:
Angel Beats!
Angel Densetsu
Battle Angel
(bonus: Seraphim Call, if you count that)
I didn't expect this at all. You may now imagine some angels singing to a solo grand piano in heaven making some lovely music.
5. Robot Communications is better than Production I. G.(?)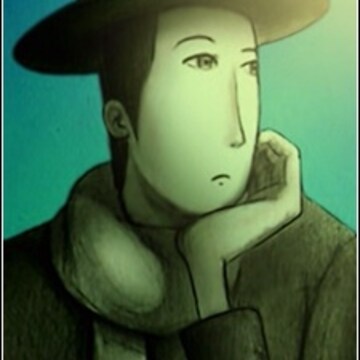 Here's a strange anime fact about Iridium Eye. The small Robot Communications studio has racked up higher scores than the fan-favorite Production I. G. This may seem blasphemous to a number of anime fans, but just hear me out. The lowest score I gave to Robot Communications is The Diary of Tortov Roddle: The Red Berry which got a 7/10 from me. Even though I. G. has worked on critically-acclaimed series and movies (I do like multiple works from that studio, so I'm not a hater), they've made projects I wasn't a fan of. Some of the GITS: Arise prequels have been so-so to me, The King of Fighters: Another Day got a 2/10 on this blog (coincidentally also my first anime review on here), and I gave Kai Doh Maru an abysmal 1/10. Want to know the highest-rated I. G. work on Iridium Eye? Shinesman with a 9/10. Yeah, really. I gave the same score to two Robot Communications works with The House of Small Cubes and Golden Time.
4. Nigeria has the most representation in Africa cinema (and got more representation to more "well-known" countries on Iridium Eye).
2019 has been a very good year for African cinema getting featured on this blog. I've reviewed movies from several countries across the continent which has been quite a treat. However, The Giant of Africa stood tall on Iridium Eye and Nollywood has been taking over. At the time of this post I've reviewed EIGHT Nigerian films or seven if you don't count the co-production for Senegal's Warrior Cop. Did you know that I have reviewed more movies from Nigeria compared to Mexico, China, or South Korea? I seriously didn't realize that and this blows my mind since those countries have notable cinema scenes, too.
3. Black Girl made some peculiar, yet awesome Iridium Eye records for getting a 10/10.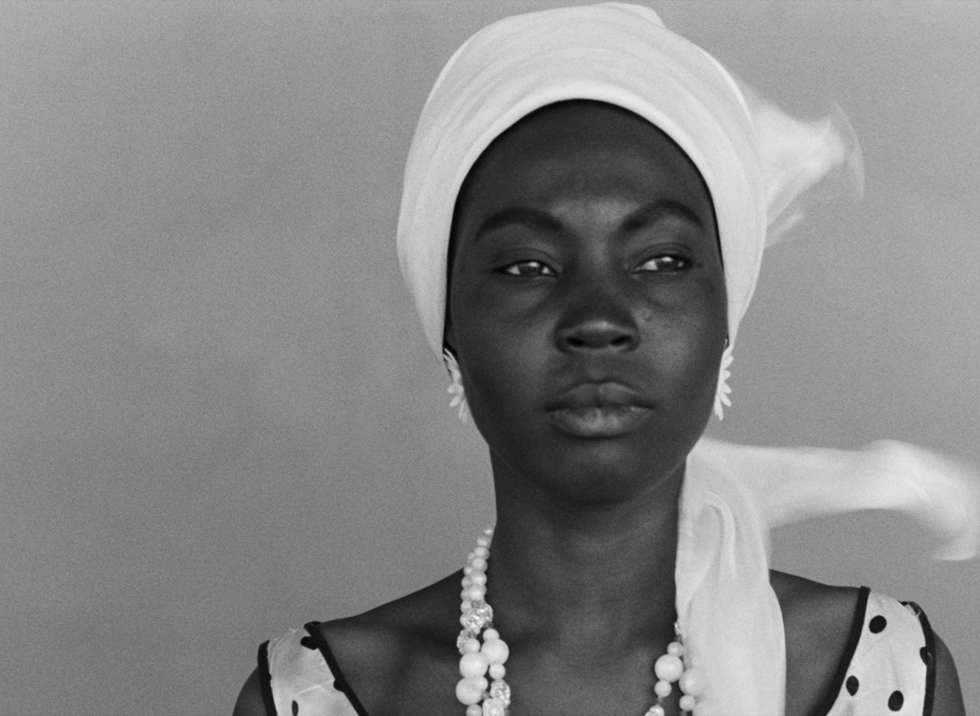 Why did it take me this long to discover Ousmane Sembene's work? Okay, now that I got that out of the way, I had a realization that his debut full-length film managed to hit a ton of firsts and other records when I gave it the Iridium Eye treatment. Ready for it? Black Girl has the following records when I gave it the highest core possible on here…
-First Senegalese movie to get a 10/10
-First black & white film to get a 10/10
-First African narrative film to get a 10/10 (2nd African film total counting the Kenyan documentary Preying Missionaries)
-First film licensed by The Criterion Collection to get a 10/10
-Oldest film to get a 10/10 and the only one from the 60s to get that score
-First French-language film to get a 10/10
-Black Girl is the first feature-length film from an African director which means I gave a 10/10 to an entire continent's debut full-length movie. Think about that for a second.
Yup. That's all the accomplishments Black Girl got when I was impressed by this overlooked film. Seriously, check it out.
2. Two movies I reviewed involved "Maleficent" in them.
I can't make this up to save my life. Despite being highly critical of the Disney corporation, I have coincidentally reviewed some films where someone who played one of their most prominent villains was somehow in it. Yeah, this is quite crazy and I also can't believe that I even reviewed other films that involved someone who played a Disney villain in them with My Dog Tulip, Trashed, and Second Coming (the last one involves someone who voiced the live-action version of one particular villain). Which films involved the Mistress of Evil?
My Life as a Zucchini and The Breadwinner.
How was this possible? The former had Susanne Blakeslee in the English dub of that French/Swiss animated film while the latter had Angelina Jolie in an executive producer role! I can't believe I had to deal with her and the powers of hell when it comes to being some random film critic on this little blog. Now if you excuse me, I need to get a magic sword from some fairies to defend myself.
1. Lorena Alvarado is a better director than Akira Kurosawa (?!?).
OOH! I'm going to tick off so many hardcore international film buffs by these statistics. Don't get me wrong, I like the works from both these Venezuelan and Japanese directors. When I reviewed the movies from both, I realized that Lorena Alvarado managed to get better scores from the works I reviewed since she has two 9s (Beatrice and Francesco), one 8 (Comadres), and the lowest score I gave was a 7 (Me In the Mirror).
Kurosawa has received very positive reviews from me, but when I trashed Sanjuro with a 4/10, yeah….Alvarado wins that one which is an insane coincidence. I like Kurosawa, but that movie was SO overrated in my eyes.
So what do you think of these random meta-facts with Iridium Eye?
All photos property of their respective owners and used under US "Fair Use" laws.
The photo of TK Cooper is property of Breed Wrestling.
The photo of the piano is property of Kawai.
The photo of the angel is property of Pinterest.
The photo of Tortov Roddle is from The Diary of Tortov Roddle and is property of Robot Communications. The photo is from My Anime List and is property of Robot Communications.
The Nigerian Flag is from Wikipedia.
Black Girl is property of Ousmane Sembene and The Criterion Collection. The photo is from Tribeca Film Festival and is property of Ousmane Sembene.
Maleficent is from Sleeping Beauty and is property of Disney. The photo is from Wikipedia and is property of Disney.
The photo of Lorena Alvarado is from Lorena Alvarado's site.