Welcome to the new decade, everybody! I hope things have been well for all of you. It's list season for anyone who does reviews and whatnot.
2019 was a year that had it's ups and downs for me personally and there were times where it affected the blog like going on extended hiatuses. One of those times involved a certain documentary I watched that shocked me to the core (more on that later), and the other times it involved something that affected me emotionally over the summer which was quite aggravating.  There were some good things because I actually completed all my review goals before 2020, so I am proud of that. I got over 15,000 views in 2019 and I have over 70 followers which is nice even though this is a small blog. Funny enough, I have a theory that the existence of a certain 2019 film might be responsible for giving my blog some hits which you'll be able to figure is out in due time. Haha!
Before we get into the top 10, there were a couple of reviews I did that achieved significant firsts for the blog.
First Short Film to get a 10/10: Preying Missionaries

This was the documentary that did quite a number on me with how horrifying it was, but Preying Missionaries was something that needed to be made. In the #MeToo era where Bill Cosby and R. Kelly are getting punished, it's damning that those same people are absolutely SILENT when it comes to these fake missionaries who did unspeakable acts. This documentary is a huge expose in itself. Preying Missionaries was also the first Kenyan, African, and short documentary to get a 10/10, but that's not that I was concerned about. Fortunately, the Dows got indicted and I hope this leads to a conviction. Seriously, Edmond Nyabola deserves ALL the journalism awards after this documentary piece for Kenyan television.
First Musical to get a 10/10: La Maison Noir: The Gift and the Curse
Petite Noir needs to get all the attention and money especially after making this long-form music video/short film in general. It's awesome to see and hear music from Africa portrayed in a good light. The experimental nature was quite captivating. I'm not usually a fan of musicals, but this was a great watch. Also, pick up the La Maison Noir EP, and you can thank me later. Despite not cracking my Top 10, there is a connection to that theory and if you know anything about this video, then you know EXACTLY where this is going.
Without further ado, let's get to the Top 10 most viewed posts on Iridium Eye!
10: Ghost In the Shell: Arise -Ghost Tears-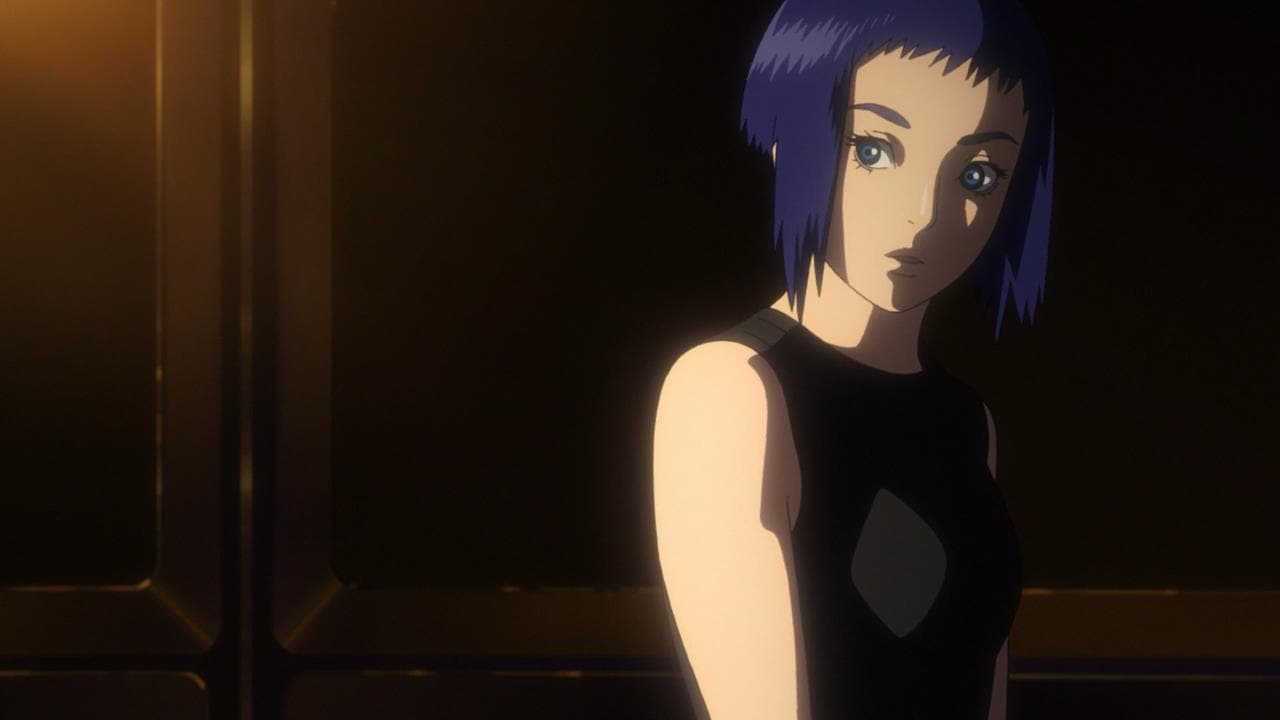 A GITS movie showed up on this list despite me reviewing this a long time ago? Okay, that's cool. The Arise prequels can certainly be hit or miss, but I'm glad there are people who are checking out my thoughts on this part of this beloved cyberpunk anime series. Ghost Tears wasn't the best even in the Arise prequel series (I still need to watch the last film and The New Movie) from what I've seen so far, but I can't complain if it's more adventures with the Major.
(in 2018, it ranked #1)
Robot Communications is one of the most underrated anime studios and this was my first experience watching something from them. It does put a smile on my face that people have been discovering it especially after it was streaming on Netflix. The House of Small Cubes was certainly a powerful watch and seriously one of the most artistic pieces of Japanese animation that I've seen in quite some time. Not to sound selfish, but I do enjoy people checking out my thoughts on that short animated feature and one of the few films that totally deserved the Oscar it got.
8: Tie between Hunter X Hunter Jump Festa '98 OVA and The Lion's Share
(In 2018, HXH '98 ranked #7)
Looks like that obscure debut Hunter X Hunter work has still been getting some attention on this blog. I'm totally fine with that. It still astounds me how popular that anime series has become after it was remade in 2011. I guess people wanted to find out some of the animated origins of Yoshihiro Togashi's 2nd most famous work since it predates even the original TV series.
This should be the tip-off point for all of you to see why this may have gotten a LOT of attention on my blog in 2019. The Lion's Share was my first experience of seeing a documentary from Netflix's music documentary series. I would've never found out about this doc had it not have been for some random blogger inserting themselves in a conversation and mentioned how the famous song "The Lion Sleeps Tonight" was a rip-off of Solomon Linda's "Mbube" song. That fact and this documentary proved me right in showing how that one film franchise is based on a foundation of theft and cultural appropriation. I can't make it any more obvious with this cheap screenshot I took from my phone while watching this movie.
(In 2018, this ranked #9)
Speaking of Netflix documentaries, this short Georgian film managed to be even more popular on Iridium Eye this year for some odd reason. The Trader (Sovdagari) was a sobering look into the recessed parts of that transcontinental country that's often mistaken for the US state of the same name. It was a fascinating entry into Georgian movies and it does surprise me how people have been finding out about this somewhat obscure work that happens to be a Netflix original.
6: Jungle Emperor Leo: Hon-O-Ji
(in 2018, it also ranked #6)
Wow! This Jungle Emperor Leo/Kimba short film stays at the throne of being #6. This part of Tezuka's particular series wasn't the best, but I certainly enjoyed it despite some canon issues. I'm not going to lie, I certainly loved the potshots Hon-O-Ji made against that other movie and one of them is on the left of this picture even if that character existed first. The only difference was they made Claw's facial structure look even more like his clone's face. Get used to it, and no I'm not asking any of you to practice your curtsies when it comes to this fact. See what I did there?
(in 2017 and 2018, this film ranked #3)
I'm sorry, this GIF of adult Leo/Kimba is awesome and I will hear no word to the contrary. Jungle Emperor Leo has been one of my most viewed posts ever since the inception of Iridium Eye. For something that has been Google searched and viewed, this review actually NEVER HAD ANY COMMENTS OR LIKES until just a few weeks prior to this post which I have to thank Fiddletwix for being the first (hope you like the shout-out!) to do so. JEL is one of Tezuka's most underrated movies and surprisingly never gets mentioned when it comes to sakuga-quality animation.
4: Jungle Emperor Leo (2009 Remake)
DO YOU SEE A PATTERN WITH SOME OF MY TOP REVIEWS NOW?
I first reviewed this remake of Jungle Emperor Leo in 2019 not just because it would be the tenth anniversary of it's existence or the fact it happened the same year of Osamu Tezuka's 90th birthday if he was still alive. I can't lie to you about this. The biggest reason I did it was for counter-programming months before Disney would release their (not) live action remake of the shameless film with plagiarized characters known as The Lion King. I swear if it hadn't been for the hype of that movie (despite the barrage of negative reviews after the fact on Favreau's take on the biggest copycat royal), this review and other aspects of JEL/Kimba wouldn't get this much search engine traffic or the occasional blogger bothering to stop by. I'm sure this facial expression of Caesar/Panja AKA Original Mufasa there perfectly describes my disdain for how much Disney has never owned up to their rampant theft of Kimba, two pieces of South African art (see: The Lion's Share and La Maison Noir), and for having the audacity to freaking trademark "Hakuna Matata" from 90 million Swahili speakers let alone 5 different African nations where it has official language status.
3: Golden Time [2014 Takuya Inaba film]
(in 2018, this ranked #5)
Robot Communications really does get traffic here. Very nice! No, this should not be confused with a certain anime comedy of the same name even though I heard it was actually worth watching as well. This quirky silent short film has a surprising amount of emotional depth that other animated movies wish it had. I never thought I would actually care about old TVs or broken appliances (eat your heart out, The Brave Little Toaster!). Golden Time is certainly worth your time watching it.
2: Top 7 Underrated Anime Villains List
This is an Iridium Eye first!
I started Top 7 lists as kind of a fun thing to do and my Underrated Villains list managed to get really popular with some of the anibloggers and some people who have searched it. I wanted to showcase some lesser-known antagonists from various anime and most of them have been involved in my reviews.
Yes, the fact that I put Claw (my #3 pick for those scoring at home) from Kimba the White Lion/Jungle Emperor Leo as the picture for this post is VERY intentional as it plays off the aforementioned pattern. I swear some people were searching for things about that plagiarism case, found this list, read it, saw this lion's picture and thought "ZOMG! HE LOOKS LIKE SCAR!".
You poor things, you should know that it's Scar who looks like Claw. No other character in that series or anime anime series has been shamelessly infringed upon in the history of ever.
No one cooks like Gaston, no one bakes like Gaston, no one has has a post that's on top like Gaston!
Great googly moogly, I resorted to using the most obvious Beauty and the Beast reference to describe this particular film. Shame on me.
In all seriousness, this came out of nowhere for some inexplicable reason. My Finding Gaston review back in 2018 didn't get that many views until 2019 where some people must have read and shared this particular post I did. For real, I'm still shocked to this day about how much traffic this Peruvian cooking documentary got. This is the first time a documentary let alone anything live action making it on my most viewed yearly list. I would definitely recommend this film especially if you're a foodie or at least like the culinary scene in Latin America.
That's it for my top reviews for 2019! Any favorites on this list? Anything that you really want to see that's mentioned on here? Make sure to leave a comment and have a happy 2020!
-Curtis Monroe
All photos property of their respective owners and used under US "Fair Use" laws.
The House of Small Cubes and Golden Time are both property of Robot Communications and the screenshots are from IMDb and Supertran respectively.
Jungle Emperor Leo (1997), Jungle Emperor Leo: Hon-O-Ji, The New Adventures of Kimba the White Lion, and Jungle Emperor Leo (2009) are property of Tezuka Productions. The screenshots are from Tumblr, Fandom, and YouTube respectively.
Hunter X Hunter Jump Festa OVA is property of Yoshihiro Togashi and Studio Pierrot. The screenshot is from YouTube.
La Maison Noir: The Gift and the Curse is property of Petite Noir, Red Bull Music, and Roya Records. The Screenshot is from YouTube.
Finding Gaston is property of Film Movement. The screenshot is from La Opinion.
The Trader (Sovdagari) is property of Netflix. The screenshot is from Ready Steady Cut.
Ghost in the Shell: Arise -Ghost Tears- is property of Production I. G. and Funimation. The screenshot is from My Anime List.
The Lion's Share is property of Netflix.
Preying Missionaries is property of Edmond Nyabola and NTV Kenya. The screenshot is from YouTube.