Oh, boy! This is going to be so much fun. That Kenny Omega GIF describes the feeling I got when I was tagged by Pinkie. Thank you so much, Pinkie! This sounds like a tag that was made for me.
Normally at Iridium Eye, I focus on more obscure things. In this blog, I've been known for having contrary opinions and even mentioning controversial things. Sure, I do it in the most civil way possible, but I know my opinions don't match so many popular critics and other bloggers out there.
Enough of this intro. Let's get started with this tag. Ooh, I know people are going to react to this post. MWAHAHAHAHAHAHA!!!
---
Popular series I don't like:
Family Guy
This show has been around for most of my life which is crazy to think about, but I never understood why people think it's funny. I've seen a few episodes and the most I can get is a quiet chuckle which only happens twice on a good day if it happens to be on. I know lowbrow comedies have their fanbases, but I find the humor to be too shallow, gross, repetitive or just plain unfunny. Relax, I won't play the "Simpsons rip-off" card even though The Simpsons (the older seasons, mainly) were funnier not that I'm a fan of that show. Let's be honest, Seth McFarlane rips off himself all the time (American Dad and The Cleveland Show…I rest my case) which is pathetic and boring.
Popular movie I like, but everyone seems to hate:
The Girl Who Kicked the Hornet's Nest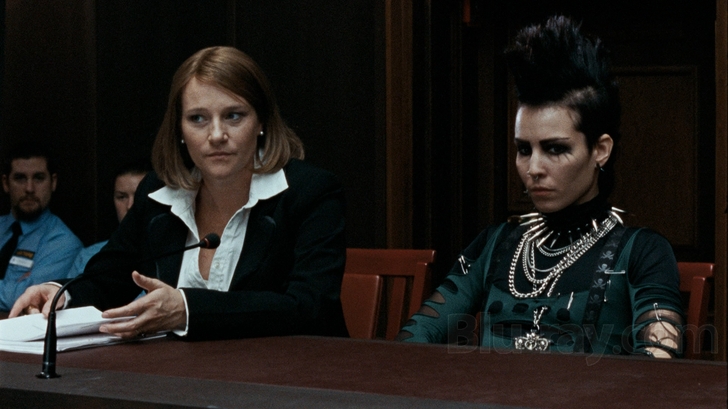 I use the term "popular" very loosely, but come on. Everyone has at least heard of the American remake of The Girl With the Dragon Tattoo, right? This time, I'm talking about the 3rd film in the original Swedish trilogy. Don't get me wrong, this film is NOWHERE near as good as the first part of the trilogy. I make no illusion about it. I get the frustration from the critics with Lisbeth and Blomqvist being apart for most of the film and how some of the court scenes are boring. However, I can tell that they made an effort for an actual conclusion to this film series. There were still some good parts and I thought it was awesome how Lisbeth was able to own everyone during the interrogation and court proceedings with her photographic memory. I wished the film was handled better, but I've seen sequels that were way worse than this one.
Love triangle where the character didn't end up with the character I wanted:
Sora X Matt from Digimon
I'm not the only person who thought Sora should've been with Tai this whole time. Even though I thought Matt was the more interesting character, he had no business being Sora's boyfriend. There was way more chemistry between TaiSora and you have the fact that those two characters have known each other the longest outside of Matt and TK (only because those two are brothers). I remember being frustrated with this even when I watched Digimon as a kid.
Also, you should check out Traditional Catholic Weeb's post about this issue. He did an awesome job explaining why this canon shipping failed.
Popular genre you hardly watch:
Romance
This should surprise no one. For real, how many romance works can you name that I actually reviewed? Sure, I may have reviewed this where relationships are involved, but they usually aren't at the forefront. I think the closest romantic thing I found a masterpiece was The Place Promised In Our Early Days, but anyone who knows anything about that movie knows it's not the only thing going on with that plot. That and I find a lot of romance movies to be very formulaic and unrealistic despite having "realistic settings".
Beloved character you don't like:
Rick Deckard from Blade Runner
Blade Runner is one of the most overrated sci-fi movies I've ever seen. There, I said it. One of those reasons was because of this protagonist by title only. No, I refuse to call him a hero. Just because he's played by Harrison Ford, doesn't mean he's going to be awesome. So let me get this straight now, Deckard botches the investigation, kisses a woman without her consent, guns down an unarmed woman in the street, kills the Replicants who are robot slaves rebelling against their human masters if you really think about it, and doesn't even thank the guy who literally saves his life even though they were fighting at the end? I never understood why ANYONE is supposed to like him at all! He's loaded with protagonist centered morality and the plot would've never happened if the Tyrell Corporation never made the Replicants to begin with or at least shut down the company after owning up to the fact they literally made human-looking android slaves!
Now if you'll excuse me, I'm going to watch some better cyberpunk like Ghost in the Shell.
Popular show or series I can't get into:
Tie between Saikano and Phineas and Ferb
I actually watched the entirety of the Saikano anime a long time ago and I never understood why this got such rave reviews back in the day. It had a very intriguing concept which I can't deny and the first few episodes did have me intrigued, but things went downhill with all of the angst and how Chise literally cries EVERY. SINGLE. EPISODE! Dang, girl! Even Usagi Tsukino would smack this living weapon right across the face with how bad she weeps all the time. It's even crazier to me when you consider in the Japanese version, she's voiced by Fumiko Orikasa whom everyone should know as Rukia from Bleach. The contrast between their characters and voices couldn't be more stark. Besides that, Chise looks way too young to be a seventeen year old and her boyfriend Shuji looks like he's in his 30s even though both of them are the same age (how does anyone not find these character designs between the boys and girls creepy?!). Not to spoil the ending, but this series pulls off an EVA, but in the worst way that will make anyone so depressed as this tragedy becomes egregious while also being shallow at the same time.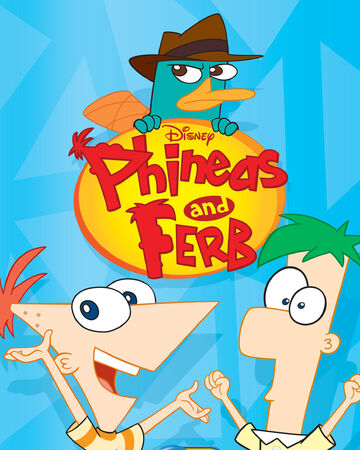 Ooh, I'm going to tick off so many people with this particular mention. I was shocked during my college years when a few students admitted to watching this cartoon and even one of my professors who was in his 40s mentioned watching this Disney cartoon in the middle of class one day. I tried watching some clips here and there, but I just don't get it at all. Okay, there's some wacky stuff happening and you have Perry around, but this cartoon wasn't for me. I guess part of my frustration stems from double standards in my life. How is it that grown adults can watch this kid's show (even though some of them don't have kids) and NOT get made fun of. If I admitted to liking something like this, then I'd be a laughingstock. Oh, wait…this is a Disney cartoon. It seems as though Disney fans are immune to being bullied so often when I get made fun of for liking artsy movies or anime. You haven't noticed that I'm so bitter and people need to sit down and shut up while…
OKAY! Moving on!
Popular show or movie I have no interest in seeing:
Movie: Zootopia
Series: Sword Art Online
Get comfortable, everyone. I'm not done with these Disney-related mentions for this tag. I have never seen Zootopia and I have no plans to do so. Of course, I feel awkward mentioning this movie since this will be involved (briefly) in my next Top 7 list even though it will make sense in context. I know this movie has been praised in the modern Disney era, but I'm not feeling this one. This movie does scream "furry fuel" to me which is already a dealbreaker since I'm generally not a fan of most projects with anthro characters. Some of my friends were strongly recommending it to me and want to know my thoughts since Zootopia does use some allegorical racism for part of the plot. No offense to those who like that movie, but I have a right to be skeptical towards Disney covering that topic since they are still inconsistent at best and denialist at worst even to this day. I'll pass on this one.
Ah, Sword Art Online. The big Isekai series that people have been talking about for years now. I know about how much mainstream attention it's gotten. So we have characters trapped in an MMORPG game and there are dire real-life consequences? I watched this when it was called .hack//Sign (BURN!). All joking aside, I did hear some critics about it like how there's inconsistent worldbuilding and Mary Sues rampant around here. I've seen Isekai anime done better before Isekai became an actual genre. Being trapped in another world or a video game isn't new, so let's stop pretending that Sword Art Online is some innovative work.
Popular show or movie I prefer over the book:
Persepolis
This one was really hard for me to say because I can think of so many books that are superior to their movie counterparts. That or I haven't read the original book when it comes to the source material. I really liked both the movie and graphic novels of Persepolis, but to be honest…Persepolis looked better in movie form. It has the same art style, but the surreal and experimental nature of this film works so much better in an animation art form instead of just still images. Kudos for Marjane Satrapi directing and having full creative control of both versions of the same story. I would encourage anyone to check out both regardless, but I will say the movie was the more enjoyable experience in my opinion.
Bonus Round: Movie I used to love, but I hate now
[To the surprise of absolutely no one who knows about me or this blog]
The Lion King
Come on, did any of my long-time followers think I wasn't going to mention this movie for any kind of post involving unpopular opinions. You can't get any more unpopular than thinking The Lion King is overrated. Yes, I loved this movie during my childhood, but adulthood, reality, and uncomfortable truths associated with this Disney franchise really tarnished my opinion of this. For those of you who are newer to Iridium Eye, let me break down why I can't freaking stand this movie anymore.
-The existence of Kimba the White Lion/Jungle Emperor Leo. Sure, the screenplays aren't identical, but it's already proven Disney knew about that old-school anime while stealing characters, scenes, and even some plot points while still denying it to this day or fans downplaying the evidence (while also bullying anime fans, let's keep it real).
-Disney trademarked the phrase "Hakuna Matata". This is beyond insulting to the Swahili-phone African community at large and they would never do this to any other ethnic groups. Let's call it what it is: cultural appropriation!
-Those hyenas play up Black and Latinx stereotypes, yet you have fans defending the racially-coded portrayal of those characters. No, that "…but James Earle Jones is Mufasa!" excuse isn't valid and it's the same logic used whenever racist people claim they have "Black friends" whenever they are caught. Oh, and this bears repeating…the Elephant Graveyard has genocidal implications if you actually learn history like Shark Island in Namibia, Leopold's reign of the Congo, or even The Devil's Punchbowl in Natchez, MS. Also, Disney denies how those henchmen are problematic. Check out this article about this issue and how this story isn't all it's cracked up to be. At least Tezuka Productions owned up and apologized for their problematic characters in their different properties!
-"The Lion Sleeps Tonight" is a work of musical plagiarism against South African singer Solomon Linda's "Mbube" song. If you think I'm lying, then watch The Lion's Share on Netflix and you can thank me later.
-Beyonce ripped off the "La Maison Noir" long-form video by Petite Noir when she made the music video for "Spirit" for the 2019 remake.
Why do people keep ignoring or worse defending these aspects of this movie? Okay, I need to stop before I burst a blood vessel.
Well, that's my list. Hope you enjoyed reading it.
Here are the blogs I want to tag for this challenge:
Mechanical Anime Reviews
The Review Heap
KS Blogs
EggheadLuna
Blerdy Otome
Traditional Catholic Weeb
Tiny Ugly Animal
All photos and videos are property of their respective owners and used under US "Fair Use" laws.
The GIF of Kenny Omega is from Kenny Omega Wiki and is property of New Japan Pro Wrestling.
The poster of Family Guy is from IMDb and is property of Fox.

The screenshot of Lisbeth Salander is from The Girl Who Kicked the Hornet's Nest and is from Blu-Ray.com. It's property of Music Box Films.
The screenshot of Matt and Sora from Digimon is from Know Your Meme. Digimon is property of Toei Animation.
The image of the heart is from Pinterest.
The screenshot of Rick Deckard from Blade Runner is from Writeups. Blade Runner is property of Warner Bros.

The picture of Chise from Saikano is from Sr Geek. Saikano is property of Gonzo and Sentai Filmworks.

The poster of Phineas and Ferb is from the Disney Wiki. Phineas and Ferb is property of Disney.
The screenshot from Zootopia is from Business Insider. Zootopia is property of Disney.
The poster of Sword Art Online is from IMDb. Sword Art Online is property of A-1 Pictures and Aniplex of America.
The GIF of Marjane from Persepolis is from Gifs.com. Persepolis is property of Sony Pictures Classics.
The screenshot of Simba from The Lion King is from ReelRundown. The Lion King is Property of Disney.