Here's a change up for my Top 7 lists. I already have some more serious reviews planned for this month, but I can't just ignore the more lighthearted parts of this blog. It's also been a while since I've done an anime-based Top 7, but this time we're focusing on one particular anime series: Hikaru no Go!
Ever since I rediscovered it and finally got a chance to review this series back in April, I have been finding a newfound interest in that anime. This is also the longest series I've critiqued as I analyzed all three seasons and watched the full total of 75 episodes for this goal. Hikaru no Go is an extremely creative series, has a great story, and even subverts shonen tropes which is huge considering how it's a Shonen Jump work. I wish more anime works would have this kind of creativity, originality, and innovation regardless of the genre. I thought it would be cool to have a Top 7 list just specifically for Yumi Hotta and Takeshi Obata's story involving this story with Hikaru Shindo and company. I also have to applaud Hikaru no Go for getting millions of people into this ancient board game as well as exposing it internationally. It's certainly more constructive than having people spend a fortune on tournament-class decks for trading card games and you don't have to invest as much into playing Go. Just saying.
One rule I'm going to use for this list is that I won't repeat any of the fun facts in my original review. Then again, the review had the most fun facts compared to literally any post I've done.
Onegaishimasu!
---
7: The origin of this manga and anime started out with a Go game. Also, Hikaru no Go wasn't the original name planned.
Writer and co-creator Yumi Hotta came up with the idea when she played a random game with her father-in-law of all people. She realized that there was never a manga series that involved with this game, so she would write the first ever series involving Go. The working title was a very interesting one. Hikaru no Go was originally going to be called "Nine Stars". Anyone who's played Go would recognize the significance because it refers to how many star points there are on the board. Maybe this also explains the line of Hikaru talking about "making constellations like a god" as he starts to get a feel of the game by his own merits.
6: Hikaru no Go actually got played on Toonami (sort of).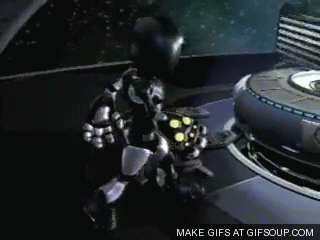 This actually happened and I would've never guessed it could've been a thing. Did this actually get airplay on TV alongside Naruto, Pokemon, or even DBZ reruns? Well, there's a BIG asterisk to that. The thing is Hikaru no Go was an exclusive for Toonami Jetstream which was an online streaming branch of Cartoon Network's premier anime block. Other shows that were featured on this short-lived service were Eyeshield 21, Kiba, and The Prince of Tennis. It would've been awesome if this was played on TV for real because that would've exposed so many people to this underrated anime. Maybe if it was played on Toonami proper, you'd have Go clubs all over schools in America. Oh, the dictatorship of "what if?"…
5: There were HNG video games made for Game Boy Advance, Playstation, and Gamecube.
Hikaru no Go is an anime that doesn't bow down to commercialism and focuses on selling a story instead of merch. I still stand by that statement. With that being said, I'm surprised that there were video games for multiple platforms. You can actually play Go as one's favorite characters in these games which is minimalistic, but just fine since one is still using legitimate strategic abilities to play the game just like on a real Go board. Outside of those video games, Hikaru and Sai also got to make a cameo in the Nintendo DS fighting game Jump Super Stars. Just don't expect them to be beating up Goku, Luffy, or Ichigo though.
4: Takeshi Obata was a hardcore Cyborg 009 fan.
Takeshi Obata certainly gets far more credit and recognition for his post-Hikaru no Go works especially when he teams up with the mysterious writer Tsugumi Ohba. Case in point: Bakuman, their current project Platinum End, and oh yeah…Obata is literally half the reason why Death Note exists. However, he's been in the manga game for decades now. What got him into that scene was Shotaro Ishinomori's Cyborg 009 series. He was passionate about drawing and he re-read the entire manga series during his younger years. That drawing and immersion of Ishinomori's work lead him to a very successful career as a manga artist.
3: Someone involved in the group Dream was the Gazelle in the Japanese dub of Zootopia?!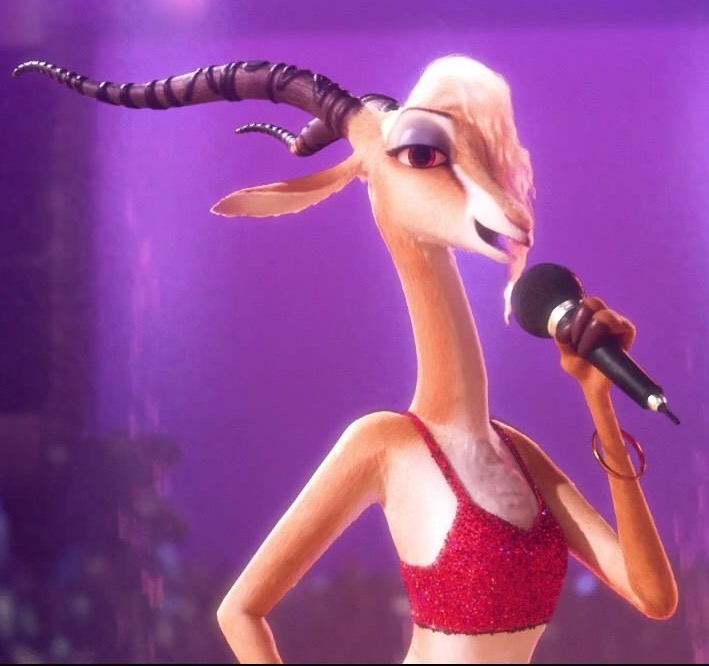 Dream was a pop group that was responsible for most of the theme songs from Hikaru no Go. They sang "Get Over", "Sincerely ~Ever Dream~", and their mostly Japanese cover of Samantha Gilles's song "Music Is My Thing". No, this is not the same girl group that P. Diddy managed in the early 00s and did that "He Loves U Not" song back in the day. When I looked up info about the members, I found out that Ami Nakashima wasn't just successful in this group, E-Girls, or as a solo artist. She also does acting and managed to be the Japanese dub voice of the Gazelle from Zootopia. I can't make any of this up to save my life. She even made a music video singing a Japanese cover of "Try Everything"!
Yeah, that actually happened. I never thought there would be any connection between Shakira and someone involved with one of my favorite SJ works. Side note: "Get Over" is one of my favorite opening themes from this anime.
2: A German rapper sampled the 1st ending theme "Bokura no Bouken".
I think this might be just as strange or in some cases stranger than the last part of my list. "Bokura no Bouken" is in my top 3 favorite Hikaru no Go theme songs and easily my favorite of the ending themes. When I found out by accident that this song by Kids Alive (good band, by the way) was sampled in a rap song, my head exploded in disbelief. This guy who sampled it is Kool Savas. He's from Aachen, Germany and is of Turkish descent. If this isn't proof positive that some people in the rap game are total nerds, then I don't know what is. I actually thought the sampling of the intro was quite tasteful even though I'm not used to hearing the German language used in a rapping context before. I wonder if Kool Savas's fans know about this anime. What's next? Are we going to see Drake sample "Cruel Angel's Thesis" from Neon Genesis Evangelion?

1: That hilarious moment when you realize Tetsuo is also Renji from Bleach and Choji from Naruto.
I seriously never made this connection when it came to each character having the same voice actor in the Japanese version. That's right, HNG fans. The cocky shogi playing, too-cool-for-school, reluctant Go player is voiced by Kentaro Ito. This was too funny to me when I looked up info about the different voice actors. I'm sure I don't need to explain why this is hilarious to me when you compare and contrast these three characters. There's actually some commonality between these three. They're all redheads, all of them are from Shonen Jump series, and by the way…Studio Pierrot animated ALL THREE SERIES! Yeah, that studio has been giving Ito a ton of work for decades now and that's not even counting the other series he's showed up for.
So what did you think? Did you know about any of these facts about Hikaru no Go? Any facts you'd like to share about this series?
---
All videos and photos are property of their respective owners and used under US "Fair Use" laws. Hikaru no Go is property of Viz Media. Toonami is property of Cartoon Network. Cyborg 009 is property of Ishinomori Productions. Zootopia is property of Disney. Bleach is property of Viz Media. Naruto is Property of Viz Media.

The screenshot of Hikaru Shindo and Akira Toya is from YouTube and is property of Viz Media.
The picture of the Go board is from The Verge and is property of The Verge.
The game cover of Hikaru no Go 3 is from Dolphin Emulator Wiki and is property of Nintendo and Konami.
The picture of the cast from Cyborg 009 is from Pinterest.
The screenshot of Gazelle from Zootopia is from Disney Wiki and is property of Disney.
The GIF of Tetsuo Kaga from Hikaru no Go is from Tumblr and is property of Viz Media.
The GIF of Renji Abarai from Bleach is from Tumblr and is property of Viz Media.
The GIF of Choji Akamichi from Naruto Shippuden is from Pinterest and is property of Viz Media.